The Edward Compton House
NEW 2017
The herb tiles are located on the site of the original cookhouse which is located to the left of the Edward and Emma Compton House which currently serves as the headquarters of the Mauricetown Historical Society".
The herb tiles were made by Clay College in Millville. The pedestal was done by Jason Catlett.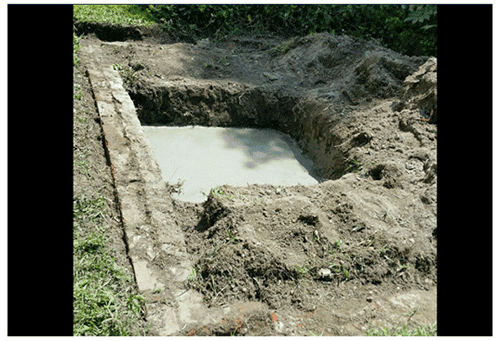 The Compton property at 1229 Front Street, Mauricetown, New Jersey, is the headquarters of the Mauricetown Historical Society. This Italianate Victorian structure was built in 1864 by Mauricetown carpenters Griffith Pritchard and Samuel Cobb.
The home was purchased in 1984 by the society. At the time the property was in very poor condition and required work inside and outside, but over the past 25 years it has been carefully restored to its present condition by volunteer efforts of society members and others. The restoration is an on-going project and there are still areas of work needing completion.
Situated directly across Front Street from the location of the old shipyard, where sea-going vessels were built in the 19th and 20th centuries, occupants of this house were able to view the activities of the shipyard and the traffic on the river.
The Compton House contains a research library and many museum areas where a visitor may examine photos, maps, ledgers, and other artifacts pertaining to the life of those who lived the exciting life of area watermen and their families.