Mauricetown Historical Society

Save The Date: The Mauricetown Candlelight tour
will be held on Saturday, December 14 from 4-8pm.
Refreshments will be available at the Fire Hall.  More information to follow.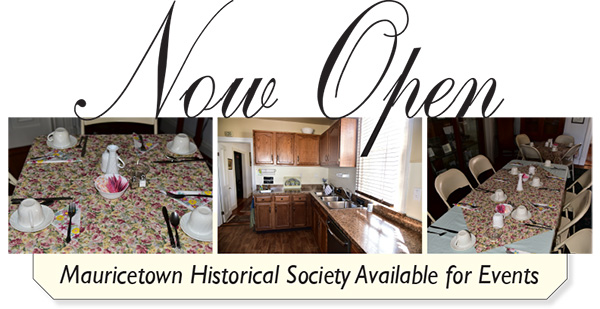 Learn More
The Mauricetown Historical Society is pleased to announce
that the Mauricetown Historic District is now on the
state and federal register of historic places. See Video
MAY 21, 2019: 7:30pm
Memorial Day Program
See Details
JUNE 18, 2019: 7:30pm
At our annual meeting on June 18 we will have an indoor picnic
with hot dogs etc. and election of officers.